Cupertino Safe Routes 2 School,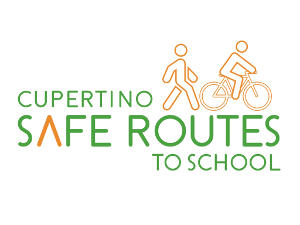 Thank you to those of you who attended our Working Group meeting Tuesday and to those tuning in now for updates! A special thanks to Sean Lyn and Lincoln Elementary school who provided a great presentation on programs and projects at Lincoln. The meeting materials are attached.
Special Announcements and Reminders:
 Interested in a Community Shuttle? Please take our survey to let us know what you think and what your priorities would be for adding a Cupertino shuttle! Link Here: www.cupertino.org/shuttle
We are recruiting High School students at MVHS, CHS, and HHS to join our Working Group! If you know students attending these three schools next school year (SY 18/19) please forward this application to them! The due date has been extended through September 2018 and we are accepting incoming 9th, 10th, 11th, and 12th graders!
Final Working Group meeting of 2017/18 is Tuesday, June 19th from 4-5 PM. If you can attend please do so!
Thanks!
Chelsea
Chelsea Biklen
Safe Routes to School Community Coordinator
LCI #5096
City of Cupertino | 10300 Torre Avenue |Cupertino, CA 95014
408-777-7609 |chelseab@cupertino.org | www.cupertino.org/saferoutes
"When one tugs at a single thing in nature, she finds it attached to the rest of the world." – John Muir