Feb 9, 2018 Los Altos  City Manager Report
Public Meeting: School Route Improvement Projects
On Monday, February 12, 2018, the Los Altos Complete Streets Commission will review and discuss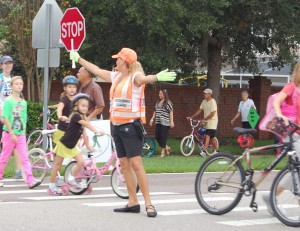 proposed school route improvement projects that include walkway and intersection improvements at various locations near schools. An Open House to discuss the projects with the public will begin at 6:30 p.m. with the Commission meeting following at 7:00 p.m. At this meeting, City staff will provide a brief history of the project and engineering consultant, CSG Consultants, will present concepts for the proposed improvements. This meeting is an opportunity for residents to gather information, voice their support and discuss concerns regarding the proposed improvement concepts. The meeting will be held at Grant Park Community Center, Rooms 2 & 3, 1575 Holt Avenue, Los Altos. Staff reports and materials have been posted online at losaltosca.gov/csc212. Questions may be directed to the Public Works Department, Engineering Division at (650) 947-2780 or engineering@losaltosca.gov.
Safe Routes to School (SRTS) Public Meeting
On February 9, Public Works and Police Department staff attended a Safe Routes to School (SRTS) public meeting organized by parent organizations from Montclaire Elementary, Cupertino Middle and Homestead High schools. This meeting included representatives from school officials and parents. Along with city staff, attendance included Councilmember Lynette Lee Eng, Complete Street Commissioners Maluf and Fenton, Planning Commissioner Enander, County Traffic Engineer Ananth Prasad and a representative from Supervisor Simitian's office. The meeting was moderated by a representative from Green Town Los Altos.
City staff provided a brief review of recent project accomplishments in the school vicinity and shared information about upcoming SRTS projects at six locations and the public meeting scheduled for February 12, 2018. Mr. Prasad provided an overview of the County Expressway System and its operations, explained how the pedestrian and bicycle adaptive sensors work and listed upcoming Measure B projects on Foothill Expressway. Parent representatives highlighted current issues and concerns relating to expressway intersection crossing safety at Grant/St. Joseph, Arboretum and Homestead/Vineyard intersections and provided suggestions to address those issues. These suggestions will help the City and County to plan short and long-term improvements in this area.