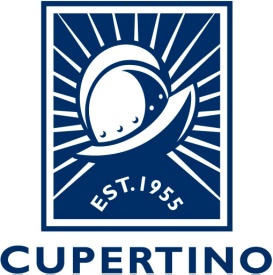 Cupertino City Council unanimously approved the landmark $7.2M capital improvement budget for 2017/18 –  but not before re-prioritizing the project focus.  The budget allocation features:
~$5.2M for the McClellan East/West Bike-way;
$1.5m for the roll-out of Bike Boulevard networks;
$250K each for the study of trails along the UP and 280 sound wall.
The original proposal from city staff incorporated the implementation of Class IV protected bike lanes and intersections on the entire length of Stevens Creek Boulevard (SCB), starting from the east side of Cupertino at Tantau and heading west. With early engineering cost estimates for separated lane projects on McClellan and SCB exceeding last year's plan assumptions by well over 300% , the council directed staff to focus most resources on their top priority: Creating the McClellan East/West protected bike route from Byrne Avenue to City Center and stretching  all the way to Barnhart Avenue.  This would connect Monta Vista to School to the library to Cupertino High School. The council also decided to postpone funding of  the SCB project to a later date.
With the emphasis on connecting students with facilities at City Center,  the council was clear on its expectations for the bike plan in the coming year. Detailed engineering planning is underway for segments of the McClellan route and construction may start on phases of the route later this year.  Of particular concern, the plan calls for separated bike lanes for the length of McClellan that will require the acquisition of property within the road setbacks from ~11 different owners.  Other significant elements of the roll-out include the re-design of the intersection at  McClellan/DeAnza Boulevard and the development of an off road trail (Class 1, such as in parks) along Regnart Creek behind the city center complex.