The Cupertino Strategic Bike Plan reached a major milestone with the approval of the Bike/Ped Commisson on April 28th.  The city will now go through a 20 day CEQA environmental notification and feedback period.  It is slated to go before the city council for approval on June 21st.  FMI: contact DStillman@Cupertino.org
The development of a comprehensive bike plan and process is a watershed event for Cupertino.  Key in this process are significant budget $$'s being allocated for a meaningful and aggressive plan to "catch up" and make Cupertino safe for all citizens to bike to their destinations – whether school, relaxation, shopping or work.
Walk-Bike Cupertino urges the City to set aside $10M of its surplus for the implementation of the Alta plan and to make the long term structural changes to the city that will make it safe and easy to cycle in Cupertino.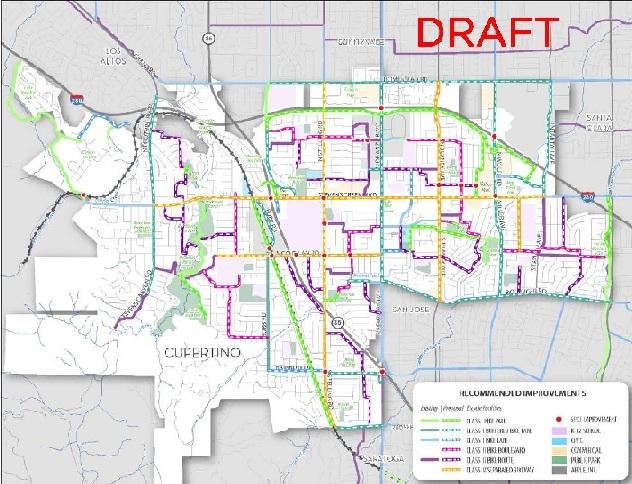 You can review the plan (as of Mar 16) and its appendix and priority list at
http://tinyurl.com/CupBPlan0314
http://tinyurl.com/CupBPlanApp0314
http://tinyurl.com/Bike-Plan-Impl
We urge you to write your council and Senior city staff urging aggressive funding.  Here is a sample letter and addresses that you might use:
http://tinyurl.com/BikeLetter041016
________________________________________________