Key Facts About the Mary Ave. Bikeway Project
Cost of Construction: $165,000
Length of Project: 0.7 miles
Type of Project: Class II Bike Facilities (painted lanes). (See a list of the different bike facilities here).
Click here for information from the City of Cupertino's website
Final Status: Construction for this project is now complete as of summer 2021. Though this project was a Tier 2 in the Bike Plan, and not listed in the Ped Plan, it was accelerated due to a 2019 donation from Apple. 
Why does Walk-Bike Cupertino support this project?
Safer connector
It will be a safer alternative biking connector to school for De Anza College students traveling from the north side of Cupertino and for commuting cyclists in Cupertino, including Apple employees. Class II lanes are best used by relatively experienced cyclists, but afford some protection as there is a designated lane for cyclists instead of mixing with vehicles.
Encouragement of biking as alternate transportation
New bike lanes can encourage using a bike instead of a car to get to local destinations by making it safer and easier. Using alternative transportation and reducing pollution is great for everyone. By encouraging biking, these lanes can result in cleaner air. 
Connectivity to shopping and destinations
Homestead High school students and residents living on the west side of Cupertino will be able to shop at The Oaks easily and safely without driving. As these lanes will also connect to the Don Burnett Bridge at the northern end of Mary Ave, and the proposed Junipero Serra (I-280) Trail at the same location, these lanes will make biking safer and easier for residents and college students to a variety of places including eastern Cupertino destinations such as Main Street.
Reducing traffic congestion on local roads
As this would be a helpful connector between various Apple buildings, it would allow more Apple employees to bike to meetings away from their home sites without adding traffic to our roads. Residents and commuting De Anza students choosing to bike instead of driving will also reduce the congestion load on our roads.
Location of Project
(click map for larger view)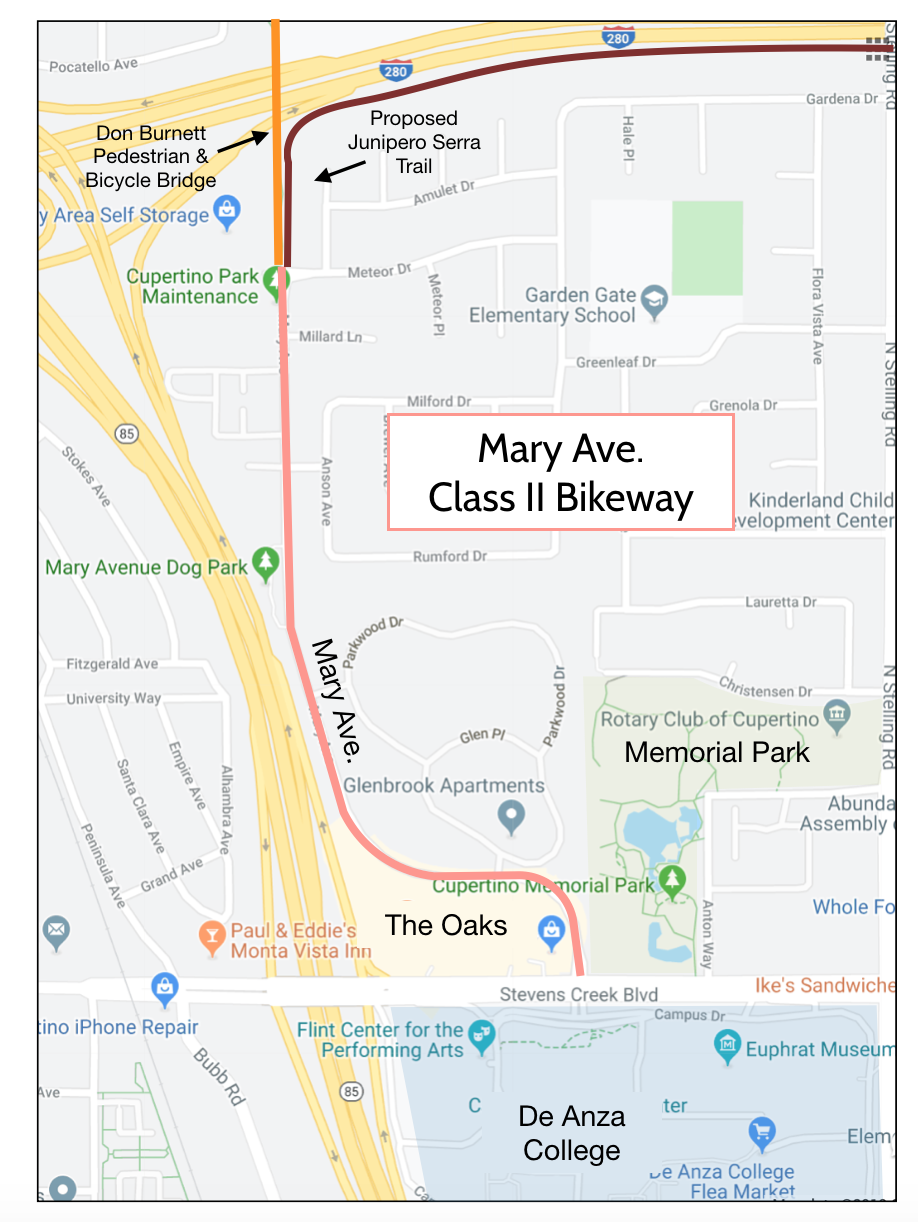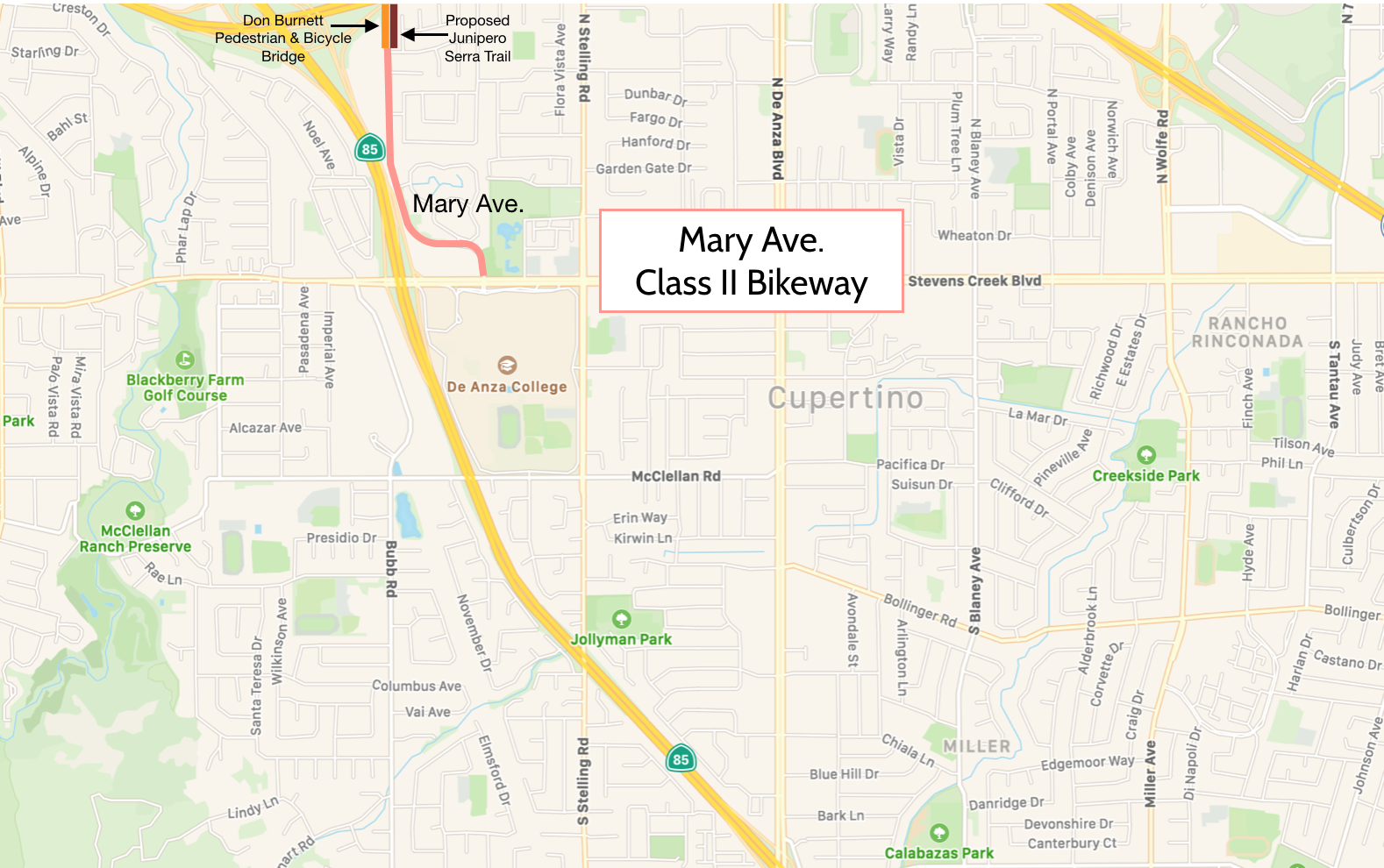 How Walk-Bike Cupertino has actively supported this project
Walk-Bike Cupertino has:
Encouraged acceptance of business donations for bike and ped projects vocally at City Council meetings during general public comment and when the topic of donations was discussed;
Kept supporters up to date on upcoming events and milestones for the project via email newsletters and website updates;
Met with City Staff and Bicycle Pedestrian Commission to discuss details of project and to encourage progress and adequate staffing.