Key Facts About the Linda Vista Trail Project
Cost of Construction: $695K
Length of Project: 0.33 mi
Type of Project: Pedestrian Trail
Click here for information from the City of Cupertino's website
Final Status: Construction on this project is now complete.
The Linda Vista Trail project was initiated after Richard Lowenthal, resident and former Mayor of Cupertino, donated the land for the trail to the City. In July 2019, the City Council approved $695K in construction funds for an unpaved pedestrian trail.  (Note: the trail is not barred to cycling traffic, though signs do state "walk your bike".) 
Why does Walk-Bike Cupertino support this project?
Enhanced access to parks and neighborhoods
Neighborhoods surrounding Linda Vista Park can now can enjoy off-road parklike access to Stevens Creek Trail, Blackberry Farm and McClellan Ranch. This also extends the Stevens Creek Trail, a desirable improvement.
Improve Health & meet neighbors 
Trails get people outdoors, walking and socializing with their neighbors. This increases community health and connection for all residents. Families, seniors, and the entire community will enjoy walking and biking on this beautiful, leafy recreational trail.
Location of Project
(click map for larger view)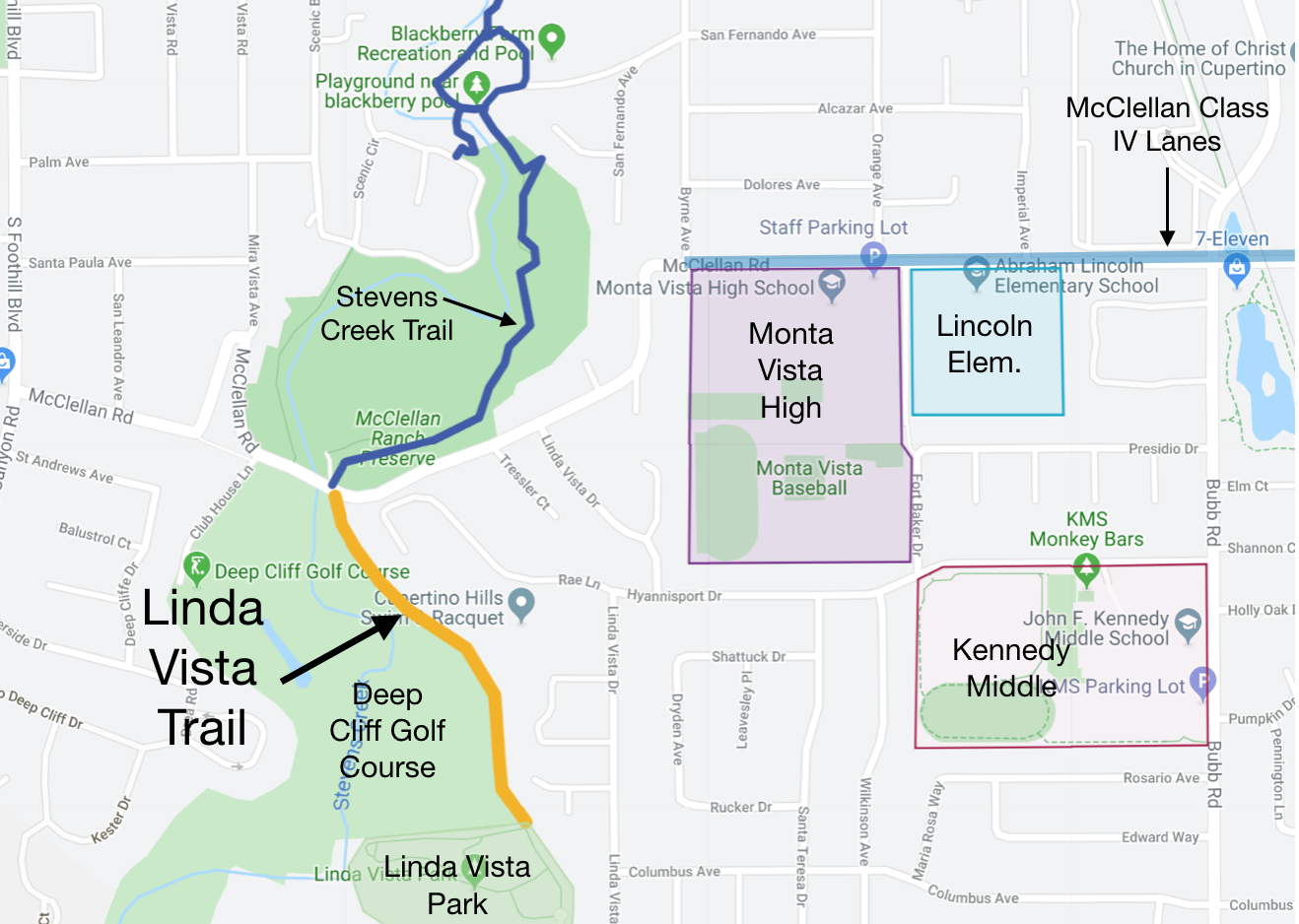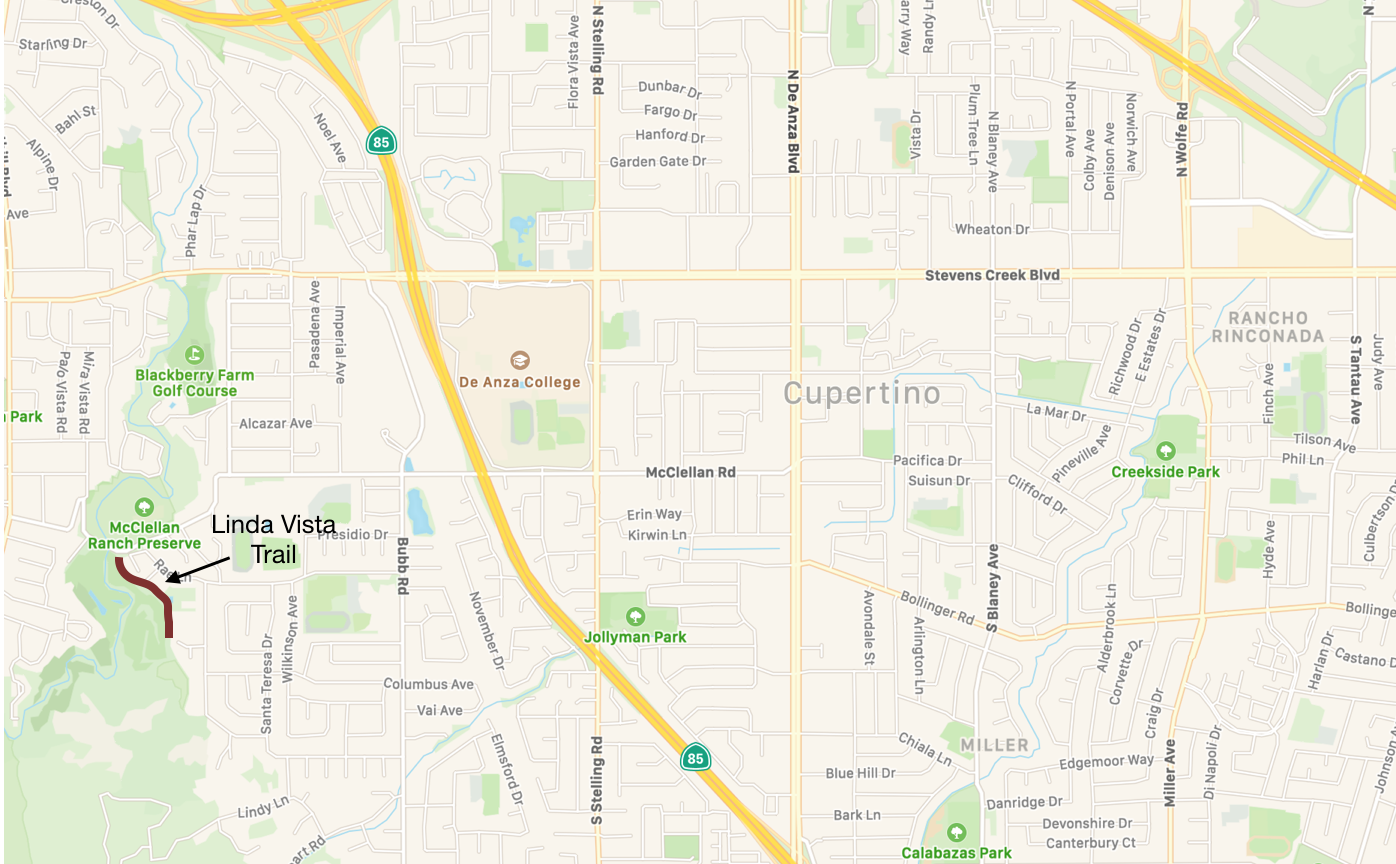 How Walk-Bike Cupertino has actively supported this project
Walk-Bike Cupertino has:
Coordinated vocal support at City Council meetings when this topic was to be discussed;
Kept supporters up to date on upcoming events and milestones for the project via email newsletters;
Sent emails of support to City Council and ecouraged others to do the same;
Met with City Staff, Bicycle Pedestrian Commission, and Cupertino City Councilmembers to discuss details of project and to encourage progress and adequate staffing.